Greetings from Moncton, New Brunswick Canada, Eh!  It's a bit cooler up here than in Ohio but it's beautiful.  Looking forward to hanging with the ladies today.
I have a couple of things to share today: 
First up, how about we pick a winner for our March sketch? 
Congrats to Jodi Wilton!!!
I LOVE your Chubby Bunny layout!  Not only is it a great design but those pictures are adorable!!!  Love the twine with the butterflies and also tied around the library card.  So cute!  Congrats to you - you win $50 of Jillibean product out of the Jillibean Retail Online Store!  Jodi, when you get a minute, please check in with patty@jillibean-soup.com so she can help you with your goodies. 
Thank you everyone that participated!  If you didn't see the April sketch - here it is again...
You still have time to participate in our Sketch contest with the possibility of winning $50 of Jillibean goodies!!!!  Simply post your project on Facebook or send a photo of your project to jen@jillibean-soup.com. 
Next up, wanted to share a quick Soup Spotting from our friends at The ScrapRoom kit club! 
Jen showed a couple of projects on Wednesday but I wanted to share another completed by our own Aphra Boyler! Here's a pic of their April "Flavors of the Month" kit: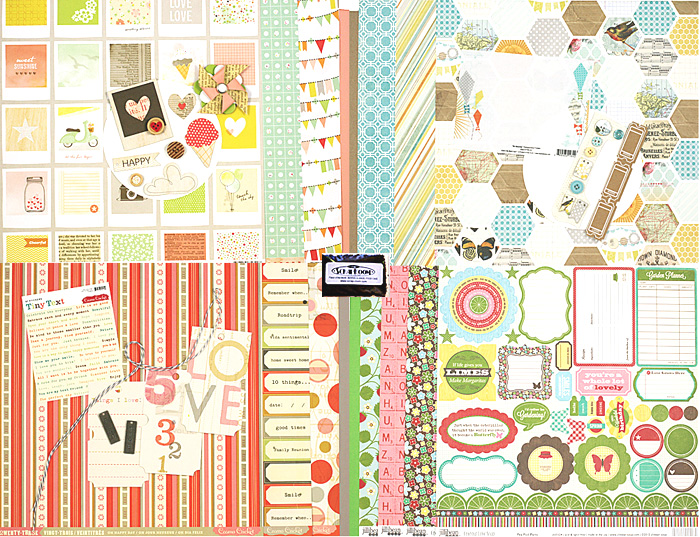 Cute stuff at a great price!  Lots more inspiration on their blog too!  You can check it out here.
Have a great weekend everyone!